Customer service job description: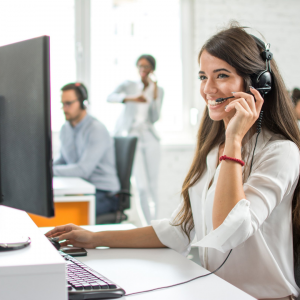 At KPI, the Customer Service Representative role is the most vital job in our organization. As a CSR in our downtown Grand Forks contact center, you will be representing our Automotive client. Hence, you will call current customers with service appointment reminders, customer satisfaction surveys or invite them to attend special customer appreciation events.
The people that we choose to be our employees have numerous great qualities. Indeed, KPI Connect hires people who can represent the company well!
We are looking for people who are…
Customer focused
Outgoing and friendly
Available to work Monday to Friday during the afternoon and the early evenings
Available to work alternating Saturdays during the day time hours
Able to work a minimum of 20 hours per week
Moreover, we want employees to have the following skills and experience: 
Strong written and verbal communication in English
Clear and precise enunciation and pronunciation
Active and strong listening skills
Excellent spelling and grammar skills
Proficient using a computer and the internet
Excellent keyboard skills – 35 wpm with 90% accuracy
Ability to "talk and type"
Ability to maintain an excellent attendance record
Accepts constructive feedback and implements recommended changes
Team player and able to work in a fast paced environment
Lastly, we are proud to offer the following perks:
Paid training
Pay rate higher than retail
A comfortable office environment
Potential for full time hours after 90 days of employment
Earn paid time off after only 90 days of employment
If you have any questions, feel free to contact us. Certainly, KPI Connect is looking forward to hearing from you.
Click here to apply.