Support services for your billing and purchasing.
As a growing business, time and money are two of your most valuable assets. Don't waste them needlessly by handling your customer billing and purchasing support services in-house. Hiring, training, and retraining your own billing and purchasing agents can become both an unwanted distraction and a costly undertaking. Renovating and updating your facilities to host these services is another added expense, turning the whole venture into an unnecessary headache.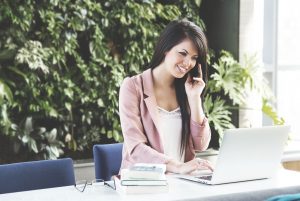 At KPI Connect, we have an eager team of billing and purchasing support specialists expertly trained to provide quality service consistent with your brand identity. When your customers have a billing inquiry, we will treat them with the respect and compassion that guarantees repeat business. Since we are a multi-channel contact center, we can interact with your customers via phone, email, web chat, or social media whenever they need to reach out. For the sake of convenience, we can also add self-help channels, such as an Interactive Voice Response system, that allow the customer to access the information they need without even speaking to an agent.
In addition, KPI Connect recognizes the shifting demographics and the multicultural makeup of your expanding customer base. All of our services are offered in a English and French thanks to our dedicated team of educated and knowledgeable multilingual support specialists, enabling a satisfying resolution to any issue regardless of which language your customers speak. Trusting us above other callcenter companies to take care of your billing and purchasing support services gives you more time to focus on your core business and build your brand.