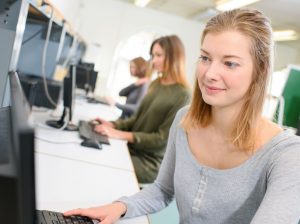 When customers reach out to your business, they don't want to be put on hold, forced to leave a voicemail, or told to call back later. Our friendly and helpful team of overflow call center answering services specialists at KPI Connect can help you prevent customer frustration and avoid lost business by answering excess calls any time you need it. Featuring a completely customizable state-of-the-art system, our overflow call center service provides a seamless transition between your business and our agents during staff shortages and peak periods of high call volume.
Flexible and Versatile Services
If you are still in the process of growing your business, you may not have the budget to hire a full-time receptionist. Perhaps you suddenly find yourself short-staffed, or you are expecting an increase in call volume due to peak seasons. Regardless of the reason, KPI Connect has the solution for your overflow issues. Our skilled and resourceful overflow specialists are trained to perform a variety of tasks when they handle your excess calls, from customer service and order management, to appointment booking and information requests. Depending upon your preferences, we can transfer calls to the appropriate person or department, or we can follow up by forwarding messages via voicemail, email or text message. As a bilingual contact center, all of our services are available in both English and French, and we offer extended hours to cover your overflow. Whatever you require, we will follow your specifications with customized scripts and a range of options designed to suit the needs of your business.
Easy To Use and Cost Effective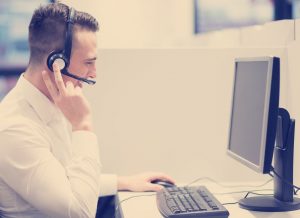 At KPI Connect, we strive to make our services user friendly and simple to operate. Time is money when you're building your business, and you can't afford to waste either resource on complicated and expensive options that don't fit your requirements. Rather than hiring and training your own receptionist, our eager team of overflow specialists can draw on years of experience and in-depth training to represent your brand proudly. You can decide how many operators you need, and you will only be charged for the time they work for you instead of paying a receptionist for a full day.
Reduce Staff Stress
By trusting us to accept your excess calls, you alleviate the burden placed on your existing staff. Without the additional stress and distraction of answering phones, your staff can focus on their core duties and improve the efficiency of your business. Boasting a full complement of qualified agents, we can take care of multiple calls simultaneously. At KPI Connect Ltd. (https://www.kpiconnect.com), our overflow call handling services guarantee that your staff will never again be disturbed by ringing phones while they are busy with their own work.
Live Operators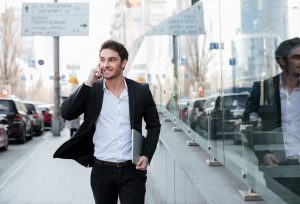 The last thing your customers want to hear when they call you is repetitive hold music, recorded messages, or even worse, nothing at all. With our overflow call handling service at your disposal, you can ensure that anyone who contacts your business will always be able to speak to a real, live person who can answer their questions and resolve their problems. As an extension of your office, we maintain brand consistency during each and every interaction, so your customers will never know the difference. By eliminating hold times and providing quicker service, you increase customer satisfaction and retention. With a helping hand from KPI Connect, you never have to worry about losing a customer or potential client from busy phone lines ever again.