What is Outsourced Product Support?

Product support is a service provided by businesses and vendors of products in order to provide the end users with a resource for information regarding the product. This also will include providing assistance if the product should malfunction, or not function as expected. Outsourced product support lifts the burden of this service off of a business and brings in a third-party organization for the purpose of interacting with the consumers about the products and services.
Why is product support outsourcing important?
Product support is often what makes the difference between your product and your competitor's. It is often what ensures that customers keep on coming back to your products. A good outsourced product support platform is directly proportional to customer satisfaction. It is a vital investment for any company to ensure they have a good platform for this service. By outsourcing this vital component of your organization, it will help you keep customers satisfied while keeping your costs down.
We will also provide feedback in comprehensive reports to provide your company with the information about the problems that arise in the usage of your products, flaws in the product design and more. The knowledge gained can in turn be used to improve the quality of what you are producing and help prevent customer frustration.
Benefits of outsourcing support services with us

At KPI Connect, our outsourced product support service will provide you with well trained professionals that can handle your organization's needs. KPI Connect is a reliable company that has many years of experience that you can partner with and have access to all of our customer support services.
When product problems occur, our call center is equipped with the latest technology, so your customers can easily gain access to your company both online and offline. This allows us to resolve customer issues easily and swiftly as customers can easily contact us via any medium of their choice, as we provide support through email, online chat, telephone and other communication forms.
Response time to customer inquiries is a significant factor in customer satisfaction. Delayed responses can cause your customers to become frustrated and may choose to buy their products elsewhere. Through our help desk outsourcing centers, we ensure that the user response time is quick and efficient and are available during extended hours. This ensures that no customer is left unhappy due to responses not being answered quickly.
Our highly experienced product support providers will become experts in your company and understand every angle of your business. That way we are highly equipped to offer informed support to your consumers quickly and effectively which, in turn, ensures user satisfaction and happiness.
Why outsourcing product support services is better than in-house solutions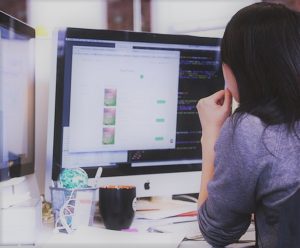 Outsourcing your support service may at a significantly lower rate than building a new department that caters to such issues in your company. There is no need to hire new support providers, equip yourself with the latest technology or pay staff to be available for extended hours. With an outsourced support platform, there is assurance that you are going to be supplied with a set of experts skilled in customer interaction and reducing unhappy customers by providing a more robust support system.