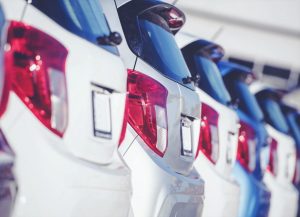 Any time there is a product recall, it is imperative that it is dealt with in an expedient, reliable and efficient manner. At KPI Connect, we offer recall planning and management services backed by our extensive knowledge and experience. We focus on making every phase of the recall process as streamlined and organized as possible and offer a full selection of services to that end.
Preparation is Key
Not every company is prepared to deal the complications of a product recall. What is more, they may lack the manpower to effectively tackle the issue. KPI Connect offers a solution to both of those problems, which is why so many companies come to us to manage the many steps involved in dealing with a product recall. Our goal is to work with you toward a recall fulfillment so that you can keep the bulk of your business focused on all the important daily operations.
Our management approach to any product recall includes a combination of reactive and proactive measures. Preparation is crucial in a product recall situation, and to that end we offer these management services:
Providing a comprehensive overview of the extent of the product recall.
Creating a schedule that encompasses every step of the recall process.
Creating a plan of action that focuses on correction and resolution.
Planning thorough strategies that tackle the initial notification, subsequent services, and actualization.
A Full Suite of Recall Services
In order to be as productive and timely as we can be in dealing with product recalls, we offer an inclusive range of services to assist you and your company, including:
Recall Call Center Services – We have all the necessary call center technology, equipment and agents needed to handle the surge of incoming and outgoing calls centered around a product recall.
Recall Support and Administration – We are more than capable of assisting you and your organization with every step of a product recall, from announcement to retrieval to final resolution. This includes sending direct or electronic mail notifications to all retailers, consumers and supply chains affected by the recall.
Data Management – Our team will keep track and make logs of every customer interaction and will then ensure that all relevant data is stored within our secure database.
A Successful Partnership
At KPI Connect, we focus on offering the best recall planning and management solutions to suit your needs. For more than 17 years we have provided customers with our expert call center services, and we are sought after because we do our best to operate within your time and budget constraints. When it comes to a product recall, we are a partner you can rely on to proceed with complete professionalism and efficiency.