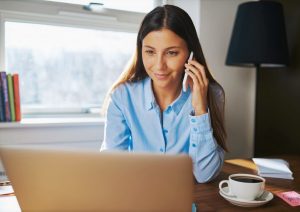 Bundle package discounts, superior network speed, and slick marketing campaigns are effective, but an outstanding customer service experience is the most authentic way for your telecommunications company to build customer loyalty. When a customer knows they can easily contact your call centers to receive a satisfying resolution if a problem arises with their phone, internet, cable, or satellite, that translates to long-term customer retention and positive word-of-mouth recommendations.
At KPI Connect, we are determined to show you how proud we are to represent your brand every time we interact with your customers through voice, chat, email, or social media.
Multi-Channel Contact Center
As a cutting-edge multi-channel contact center, our courteous and skilled team of customer service specialists have the tools, training, and experience to communicate with your customers and build brand loyalty through a range of inbound and outbound channels.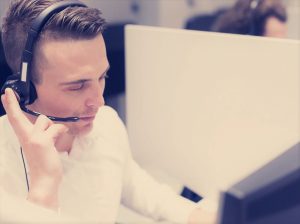 With services available in English and French, our commitment to maintaining brand consistency allows us to integrate seamlessly with your brand image and identity in a variety of ways including voice support, live web chat, email communication, mobile SMS/text messages, social media interactions, and self-serve options, such as a customizable Internal Voice Response (IVR) system. Whichever form of communication your customers prefer, we provide the same high level of service and support they expect from your brand.
Flexible and Versatile
At KPI Connect, we believe that versatility is the key to survival and success in the rapidly changing landscape of the modern telecommunications industry. Technological advances have resulted in unprecedented growth and a seismic shift in the way business is done in the 21st century and beyond. Our motivated customer service specialists understand that telecommunications play an urgent role in our daily lives and dedicate themselves to providing the best experience possible when your customers reach out for help or voice a concern.
Expertly trained in a variety of areas, our agents are adaptable enough to handle everything from product inquiries and technical questions to sales calls and appointment booking. If you're planning a major marketing campaign or preparing for the holiday rush, we can scale the amount of personnel and resources devoted to your account up or down based on your peak times of the year.
Metrics and Data Reporting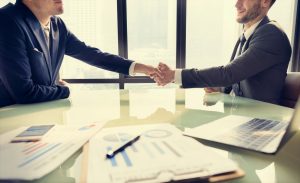 Not only do we employ the most updated technology on the market to keep your customers happy, but our state-of-the-art Voice of Customer metrics and data reporting allows you to gain valuable insight into what we're doing and measure feedback from your customer base. At KPI Connect, we operate with complete transparency and total visibility by offering real-time reports on Key Performance Indicator benchmarks and other data, such as First Call Resolution, Average Handling Time, Abandoned Call Rate, Call Volume, Agent Utilization and Quality Assurance. When it comes to data of any kind, we adhere to strict regulations regarding security and privacy to ensure that your information doesn't end up in the wrong hands.
Other Industries We Serve:
Student Lending
Government