Contact Center Services With Multi-Channel Capabilities
Your brand has personality, and you want to express that personality consistently across all channels. At KPI Connect, we aren't just another call center - we are a fully modernized multi-channel contact center. Whether it's through phone, web chat, email, or social media, your customers can expect to receive the same high level of quality service they have come to associate with your brand from our consistency specialists. Expertly trained to represent your brand, our friendly and knowledgeable team draws on years of combined experience in a variety of industries, from retail and finance to health care and government services.
With the rise of online communication, customers interact with your business in more ways than ever before, and our brand consistency specialists can handle them all. At KPI Connect, we recognize how vital customer relationship management is to the growth of your business. In every interaction with your customers, our top-notch team of professional experts delivers an experience that maintains and enhances your brand identity. When your customers contact you through any channel, KPI Connect (www.kpiconnect.com) will be there to meet their needs and provide a satisfying resolution.
Voice
Instead of waiting for an email reply or social media response, many people prefer the immediate experience of calling a customer support phone line to voice their concerns or questions. For time-sensitive issues and complex queries, we deliver the assistance your customers require when they need it most. To prevent lost calls and maximize customer retention, virtual queues and click-to-call services allow the customer to receive a callback when they reach the front of the line or to schedule a callback at a more convenient time. Relying on extensive knowledge and specialized training, our team passionately represents your brand by voice and offers complete customer care that covers returns and exchanges, troubleshooting, problem-solving, and resolving any other questions your customers have. At KPI Connect, our versatile agents are adept at both inbound and outbound call center (more...) functions such as customer service, sales, follow-up inquiries, and more.
Email
Busy customers appreciate the ease and convenience of communicating via email. Always ready to handle any inbox inquiry, our dedicated team helps to build strong brand loyalty by meeting and exceeding your email support performance standards, from response times and escalation rules to any special branding requirements. To ensure that your customers receive the expertise they need, emails are routed to the most qualified agent available. As an experienced multi-channel contact center, KPI Connect can increase scale during busy times of the year to make sure that no email goes unanswered.
Web Chat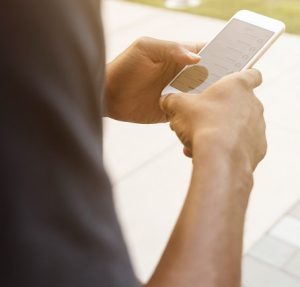 With so much focus on the online world, live web chat provides the perfect avenue to interact directly with your customers as soon as they require help. Whether it's educating customers on your products, assisting them in the checkout process, or providing product support, our knowledgeable web agents deliver polite, personalized responses resulting in positive brand identity, increased sales, and repeat business due to higher customer satisfaction. Web chat also allows KPI Connect agents to attend to multiple customers at once, eliminating wait times for potential consumers and adding profit for you.