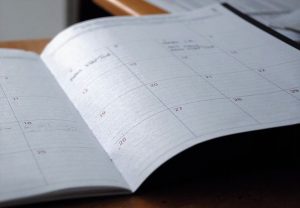 Regardless of the business you are in, setting up appointments with clients, customers or patients is an important part of daily life at the office. This process can take up a significant amount of time that could be better spent elsewhere. At KPI Connect, we can free up your staff to focus on more productive tasks with our Appointment Scheduling Outsourcing services.
Time is Money
In the modern competitive marketplace, why waste the skills of your talented staff members on tedious and time-consuming duties like booking and confirming appointments? Leave it to our experienced and personable team of Appointment Scheduling specialists and allow your in-house employees to devote their valuable time to performing tasks that are more essential to your core business. They will have more time preparing for meetings, closing sales and taking care of clients or patients. Whether you are running a business office or a medical practice, Appointment Scheduling Outsourcing has become a popular and cost-effective alternative with a proven positive effect on your bottom line.
Increase Customer Satisfaction
Customers, clients and patients lead busy lives and it may not always be convenient for them to contact you during traditional office hours to book their appointments. If you are operating a medical practice, patients may wish to wait until after work to set up an appointment. By having the ability to call at a later hour can help them feel more comfortable rather than possibly disclosing any personal details or sensitive information while they are surrounded by co-workers. With our extended hours, KPI Connect is available to accept these after-hours calls and schedule appointments efficiently, accurately and – most importantly – conveniently.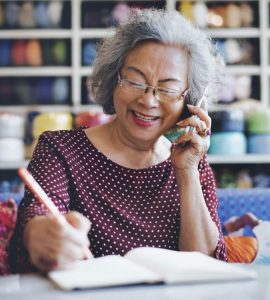 Personalize Your Services
When you use our Appointment Scheduling Outsourcing services, it is like having an entire department dedicated to booking and confirming your appointments without sacrificing any office space. Backed by years of experience and extensive training, our team of resourceful and dependable professionals meticulously learn and adhere to the personalized set of protocols that you have specified to ensure brand consistency every time we deal with your customers, clients or patients. During each interaction, we proudly represent your business as if your own in-house employees were handling these duties themselves without any time invested by you or your staff. Throughout the process, you have complete control over the scripts we use and the services we offer.
Confirmations and Reminders
At KPI Connect, we understand that your customers, clients or patients may sometimes forget about their appointments or inadvertently mix up dates and times, leading to frustrating no-shows and last-minute cancellations. Eliminate miscommunications and reduce downtime by making use of our appointment confirmation and reminder services. Depending on the needs of your business and the criteria you have selected, we can contact them ahead of time to confirm appointment dates, deliver friendly reminders, and reschedule when necessary. Many clients and patients rely on these courtesy services and specifically seek out providers that offer them to make their lives less complicated.
Improve Follow-Up and Feedback
When your employees are busy performing their other duties, they may be unable to follow up on inbound leads and book appointments in a timely fashion. By entrusting these tasks to our experienced and well-trained specialists, you can avoid the risk of missing out on potential new customers, existing clients or patients falling through the cracks. With our Appointment Scheduling Outsourcing services, we make sure that every call to set up an appointment gets returned to build loyalty and generate positive feedback, ultimately helping your office operate at peak efficiency.