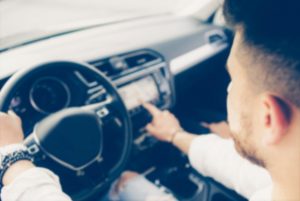 Our Automotive Industry Customer Service puts you in the driver's seat. Fueled by in-depth training and a passion for brand consistency, our friendly and knowledgeable team of Automotive call center service specialists like KPI Connect Ltd. have the expertise and experience to drive your sales and conversions up the freeway of success.
With us behind the wheel, your customers can expect the same high-end service they get from you in person whenever they contact you via voice, email, web chat, or social media. Whether they're interested in an upscale vehicle or something more affordable, your valued clientele will always be treated to luxury customer service.
Customer Life Cycle
You need to generate and cultivate leads to get both prospective and existing customers in the door of your dealership. Depending on your needs and requirements, our versatile Automotive Customer Service specialists can participate in every stage of the customer life cycle. Once we have developed and nurtured potential leads through multiple channels, we can set up appointments, process applications, and provide post-sales customer care, among other tasks. For convenience, the data we gather from leads, prospects, and current clients can be easily integrated into the Customer Relationship Management platform of your choice, allowing you to quickly route the information directly to your dealers.
Every step of the way, our helpful and energetic team is there to support you and your customers while representing your brand proudly and passionately. As we guide your customers through the entire process, we guarantee the kind of top-notch service that results in repeat business and long-term customer loyalty.
Extended Hours
Owing to years of experience in the field, we understand and respect the multitude of challenges and hours of hard work involved in automobile dealership management. You've put in plenty of long days to build your business, and we pledge to do the same for you thanks to our extended hours of operation. While others may still be sleeping or just waking up, KPI Connect delivers the customer service and support necessary to turn your dealer-group marketing campaign into a smashing success.
Services offered during our extended hours include both inbound and outbound services, such as live support and efficient email responses to customers and prospects containing important information. Not only do we possess the skilled staff, updated technology, and strong infrastructure to handle your Automotive Industry Customer Service needs, we also have the extra time to dedicate to ensuring that your brand continues to grow.
Understand Your Customers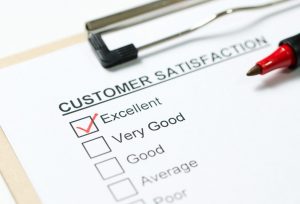 In order for your business to reach the pinnacle of your industry, you need to know everything about your customer base, both current and potential. As part of our Automotive Industry Customer Service, we offer a range of market research services to gauge feedback, measure the market, and strengthen your brand image. By conducting outbound phone surveys on your behalf, we collect valuable data that helps you make informed decisions about your marketing campaigns, business plan, and the future of your dealerships.
With our fully automated systems, we can provide the information you need quickly and accurately. When you take KPI Connect for a spin, you'll have more time to manage your core business and get to know the customers who walk into your dealership.
Other Industries We Serve:
Student Lending
Government