In the telecommunications world, there is a lot of discussion currently regarding the benefits of outsourcing call centre operations. Such a hands-off approach is sometimes seen as risky and unnecessary, but the truth of the matter is that outsourcing in this manner can be one of the most successful ways of generating and maintaining customer loyalty. There are other benefits as well, and that is why it is important to fully understand every advantage that outsourcing call centre operations can offer your company.
No More Staffing Problems
Once you opt to go with an external service provider, the task of dealing with any staffing issues, including the hiring and management processes, are taken out of your hands. This not only removes the time and effort needed to handle telco call centre staffing but saves your company time and money as well.
Significantly Lower Costs
Once the decision to outsource a call centre has been made, it will quickly become evident just how much lower the costs can be. Rather than investing in developing infrastructure and managing operations with an in-house call centre, instead you will see considerable savings by handing off the duties to an service provider.
No Issues With High Call Volume
Regular overflow call volume can be a serious problem. However, opting to outsource a portion of your call centre specifically to deal with this is an easy answer that will save you money in the long run.
Offer Extended Hour Availability Without Huge Costs
One of the biggest advantages of choosing to outsource call centre operations is that you will be able to provide your customers with availability beyond your normal business hours for a fraction of what it would cost in-house.
Better Uptime and Call Quality
Outsourcing to a reliable external service provider can net you 100 percent uptime and in addition, excellent call quality at all hours. This improves your company's ability to meet and surpass customer expectations and significantly improve customer relations.
Seamless Integrations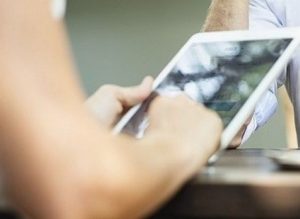 It is imperative that an external service provider is able to offer call centre services that meld seamlessly with the other day to day operations your telco offers. You want to ensure that you are getting a trained team of customer service operators that have extensive experience in dealing with all manner of customer calls. Familiarity with things such as social media interaction, live web chat, voice support, and email communication are a must, particularly if those are things that your customer base has come to expect from your brand.
Versatility is Key
Given the way the technology landscape is constantly shifting, customer service for any successful company needs to be able to keep up with the trends. To this end, outsourcing to an external service provider such as KPI Connect can let you have all the access to the flexibility needed to keep customer relations running as smooth as possible for a fraction of the cost. External providers make an effort to keep their specialists trained in everything ranging to product inquiries to technical support, meaning that they can cover all the bases so that you do not have to.