Building supply companies are using new features and gimmicks, making the industry competitive. Maintaining a standard of quality customer service and working to guarantee that your customers receive a high level of service every day, is hard when employees have other tasks to focus on. However, how you treat your customers is important to set your company apart from others.
One way you can provide better service for your customer is with outsourcing customer service calls.
Benefit of Good Customer Service
According to the Help Scout website, 58% of American consumers will switch companies because of poor customer service.
Building supply companies thrive when customers feel they are receiving good service. Often, even if another company offers a lower price, loyal customers keep coming to one store for their building supplies because of the treatment.
There is no secret that a lot of business in building supply stores comes from word of mouth. If one customer has had a good experience, they will return and bring their friends as well.
Why Outsource Customer Service?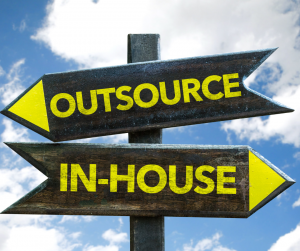 Here is where outsourcing comes in. Handing off your customer service calls to someone else when you have worked for years to develop your customer relations may feel contradictory. However, call center employees like those in KPI Connect are trained to handle customer complaints and questions specifically on the phone.
The call center can protect your brand by learning how you interact with your customers, what to say and what not to, in order to become excellent extensions of your business.
Associates in a call center can help provide you with more loyal customers. They know how to solve a customer's problems over the phone quickly and precisely in a friendly manner. They can eliminate hold times and give your clients extra attention. Your cashier likely does not have time to ring people up and call someone back to check if their problems were resolved.
Call center associates can give those callbacks. Customers feel that the company has gone the extra mile to make sure they are satisfied, and everyone leaves happier.
Customer Surveys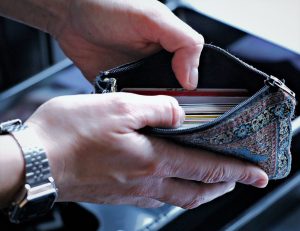 Not only can outsourcing provide better customer satisfaction results, call centers can prove the results to you. By conducting customer satisfaction surveys and supplying you with detailed analytics, call centers can assure you that they are getting results that you will be happy with. Even without these reports, you can look around your store and see the results of customers who feel they have received a high level of customer service.
KPI Connect
Without having to answer the phones, your employees will have a less burdensome and stressful workload, which will make them happier to be there. This also means that they will be more likely to provide better customer service when face-to-face with your customers. In the end, what is more important than happy employees and happy customers?
Call KPI Connect to see how we can help your building supply company have top quality customer service today!