There are a lot of customer service email scripts and templates out there. They are pretty easy to find, and all you have to do is copy and paste to use them. However, while they may be a quick way to communicate with your customers, scripted email responses may not be the most effective way to communicate with your customers regarding their inquiries. If a customer receives a scripted response, they are likely going to call customer service later, and be unhappy. As anyone who has worked in customer service can tell you, if the customer is already upset before contact, it has a real potential not to be a good outcome. The information in this article will help you to avoid that whole fiasco and provide you with more satisfied customers, and an enjoyable customer service experience.
Problems with Scripts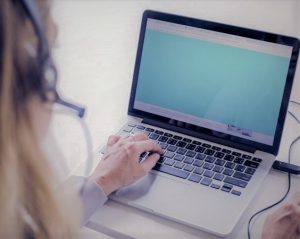 Poorly scripted emails from customer service are common enough that you have probably received one yourself at one time or another. Here is an example of a typical scripted customer service email:
"Hi, <<customer.first_name>>, Thanks for contacting the XXXX". Then, it usually goes on to give the customer service team's hours and days of operation.
There are a few problems with this type of email, and you can sense them as you are reading it. Someone did not use your name, and the whole thing just feels robotic and computerized. Worse still, the email points out that nothing can be done to fix the customer's problem because it is after business hours. It is one thing to tell a customer that you can't fix their problems after you have tried, or at least heard what they had to say, but to tell them right away with the first response that you can't fix their problems, without even talking to them, can be a put off.
How to Send Better Emails and Make Better Scripts
If you do not have a 24-hour customer service response team, and someone sends you an email after business hours, it is okay to use an automated, scripted response. However, the script needs to be written the right way. Rather than stating that you are unable to fix the customer's problem because it is after business hours, add "This is an automatically generated email" at the end of your automated email. Why does this work? Generally, people who see that the reply they got back was automatically generated, they know that their message was received and once your business is open, they will get a real response. People sometimes will feel anxious if they receive no response back at all and will begin to wonder if their message was received in the first place. So, an automated response helps reassure them that their message was received. When you add that the business is closed at this time, but that their email will be replied to as soon as possible, or answered in order, they at least know they are in line to have a response.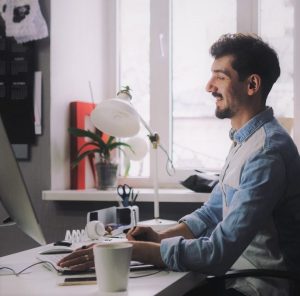 You could consider sending out personalized emails yourself. No matter how big your company is, it should still be rooted in making the customers happy. However, it takes a lot of time and commitment that many business owners do not have. If you are wanting your business to have expanded hours for customer response, it is a great idea to hire a contact center like KPI Connect that is able to provide customer service email response outside of your normal business hours. This way your customers are able to be replied to by a real person vs an automated response. Whether you're sending personal emails or automated scripted emails, it's important that your customers feel like they have been heard.