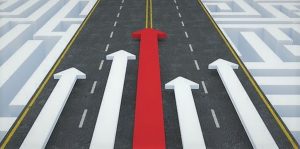 We all know how competitive the modern world can be. The majority of companies in North America are always offering more and more benefits to attract the highest possible number of customers. In order to keep ahead of the competition, it is important to provide outstanding support to your clientele. For this reason, sometimes the best option for any business is to outsource parts of their customer service.
Today, the quickest way for customers to get in touch with your business and for you to be able to respond to your customers almost instantly, is by offering them the opportunity to connect with a multi-channel support system. If your business's current support system is not providing such services yet, it is time to rethink the way you handle your customer support.
Here is why you should consider outsourcing the services of online chat support.
Personalized customer support
Professionals who work with online chat support are highly qualified to offer the best experience when it comes to your customers. The live agents are well trained to guarantee the customer's satisfaction by offering a personalized service to every client. This way, through optimized online conversations aimed at satisfying the clientele, the service not only speeds up the process of handling customer inquiries, but it also contributes to a continuous improvement in customer satisfaction. The public is demanding faster and faster responses from businesses, and online chat is one of the fastest ways to inquire and receive and answer. Online chat support systems then allow you to channel them to other branches of the company if necessary, creating support tickets, or connecting them with your sales department.
A boost in online sales

The majority of customers consider safety as a concern when purchasing online. For this reason, the presence of an online chat support in your website will certainly provide a considerable boost in your sales by adding a "person" into the process. Qualified personnel will ensure that any prospective clients feel confident enough to place their trust in your organization. The agent will not only handle the consumer's demands in a professional way, but they will also deal with any technical issues. This in turn will lead to ongoing purchases and an increase in the number of transactions.
It measures customer satisfaction
One of the most important things to consider in any type of business is the level of satisfaction of the customer. Consequently, receiving regular feedback is absolutely indispensable. However, in order to be able to understand your client's needs and supply them with a better service if necessary, it is important to count on a platform that can manage the service without being invasive. Automatic feedback prompts at the conclusion of the chat can provide invaluable information about the quality of service of the agent, and other customizable data.
For this reason, online chat support is a fantastic way to collect information regarding the satisfaction of your customers. A trained web chat support agent can turn an unpleasant experience into a great one, simply by communicating quickly and increasing the troubleshooting efficiency.
It is cost-effective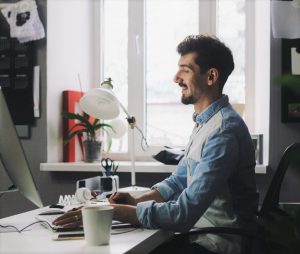 Despite the advantage of connecting to the client in a non-invasive and dynamic way while offering a remarkable personalized service, an outsourced online chat support can be an extremely affordable alternative. This type of service enables one single live agent to communicate with multiple clients at once, providing all the support necessary for a trustworthy interaction.
An outsourced online chat support is an excellent method of quickly satisfying customer inquiries, with the added benefits of reducing costs and resources. At KPI Connect we will ensure that your customers will always have the ability to connect with a live professional to handle any situation that arises.