Hold times can be a call center's worst enemy.
When a customer contacts a business, the last thing they want is to be put on hold. Making them wait even longer than expected can sometimes be unforgivable. The average caller generally hangs up after less than two minutes on hold, and more than one-third of them never call back. That is a sizable loss of business and a brief window of opportunity, so reducing hold times is an essential part of keeping customers satisfied.
Six Ways to Help Hold Times be Reduced
Have a Sense of Urgency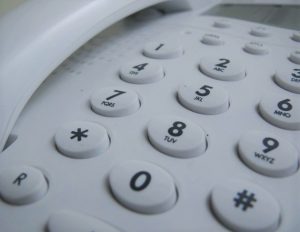 It goes without saying that when a caller contacts a business, they have pressing needs that they would like addressed promptly and efficiently so they can move on with their day. Treating each interaction with a sense of urgency does not mean that agents or managers should rush customers through calls, but rather strive toward reaching a satisfying conclusion as soon as possible with respect for the customer's valuable time.
Be Responsive
Along the same lines as the first tip, make sure your entire team is always at the ready. A surefire way to reduce hold times is to dissuade agents from engaging in an excessive amount of chatter among one another between calls. This responsive attitude should extend to internal departments and even managers, cutting down on the amount of time that agents – and customers – have to spend waiting for an answer to a question or to escalate a call.
Grow a Knowledge Database
Creating, updating, and providing easy access to a database of company knowledge containing relevant information and helpful answers to frequently asked questions allows agents to effortlessly respond to customer queries without the need to place them on hold. These indexes should be made available both online and offline in case of a faulty or slow network or internet connection.
Dig into the Data
Reputable contact centers, such as KPI Connect, have access to a suite of cutting-edge advanced analytics that allow them to pinpoint the areas in which they can improve. Take advantage of the data and manage call queues according to the patience level of your customers by finding out as much as you can about the callers who hang up, when they called, and how long they waited before abandoning ship.
Keep Tabs on Your Team
Determine inefficiencies and reduce hold times by listening in on live calls, providing feedback that only the agent can hear, and even conferencing in as the situation warrants. If you are unavailable, listen to recorded calls to get a gauge on how your team is performing and use these examples to train new agents. Don't just spend time just on the slower agents either. Check in on your top performers, and try to figure out their tricks and strategies to keep things moving along. You could discover some real gems that you can then pass on to the rest of the department.
Appreciate Your Agents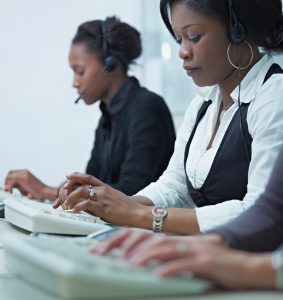 As a high-stress job, call centers can experience a high volume of turnover, which means more time (and money) spent on hiring and training new agents, managers, and supervisors. Avoid the hassle and build loyalty among your staff by rewarding positive and efficient performance, encouraging suggestions and feedback, and foster a dynamic and inclusive atmosphere in the workplace.