If you do not have bilingual customer service agents working in your customer service department, your customers are definitely missing out. By having agents who can speak two languages, they can speak to a larger number of customers, which could mean improved sales and profit for your company. Without them, any customer that calls in and does not speak English is going to be frustrated by the language barrier. Here are some things you need to know about having a bilingual customer service department in Canada:
Why French?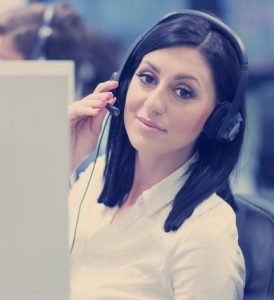 According to the 2016 census, 7.2 million people speak French in Canada. Most of these French-speaking citizens live in Quebec, where 95% of people are francophone. Because of this, the federal government passed the Official Languages Act in 1969. This means that both French and English are the official languages of Canada, and they're both in equal standing with each other. So, if your calls come from Canada, it is very likely that you may get a customer is going to speak only French.
The immersion of the French language in culture is not unique to Canada, either. French is one of the most widely used languages in the world, with 225 million francophones worldwide. It is becoming more and more popular, and that number is expected to jump to 700 million worldwide by 2050. It is the official language of 29 countries. In Europe, where the majority of francophone population live, the only language that currently surpasses French is German. However, more and more people are speaking French, and French is expected to be spoken by more people than German by the year 2025. The language is spoken on every continent, and it is somewhere between the 6th and the 8th most used language on the internet. So, bilingual customer service agents who can speak French are a great idea to increase the ability of your business to handle people of this tongue.
Bilingual Customer Service Agents
With industry and technology advancing so rapidly, it is becoming more important to utilize bilingual customer service agents in your customer service department. As your company's client base grows, so will the variety in your customers. With bilingual customer service agents, your company will not only be better able to service your Canadian customer base, you will have access to an international market.
Language barriers between your customer service agents and your customers can be incredibly frustrating for everyone involved. Your CSAs will not be able to understand your customers, and your customers will likely become frustrated when their questions and concerns can't be attended to because of the barrier. It is easy to see how this can make your customer satisfaction rating go down.
Outsourcing Customer Service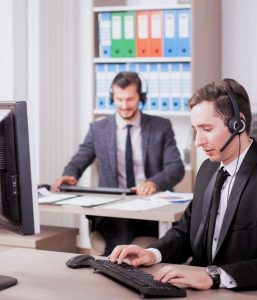 In order to hire bilingual customer service agents, you would likely have to pay them more per hour than standard agents. You would also have to verify their fluency in the language to make sure they can actually speak French well enough to assist your customers. However, if you outsource your customer service calls, you will have access to bilingual customer service agents that the call center has already hired. This is less expensive to your company, it saves you time, and your customer service department will be better equipped to handle your customers' questions.
All these reasons, and many more, are why you should have a bilingual customer service department or outsource your calls to a customer service call center that features bilingual services. The repeat business from happy non-English-speaking customers will most likely offer big returns, making it worth the effort.