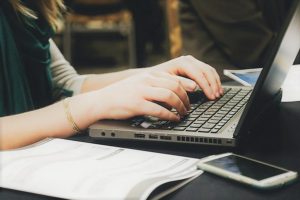 Your company collects, processes and reports data every day. Since data can arrive in different forms, a lot of tasks can fall into the definition of data entry. The traditional aspect of this service is transferring information located in handwritten and printed documents into a computer. However, now it also includes PDF conversion, scanning, data capture, indexing, data extraction and analysis, order processing, internet research and email mining, among others.
Data entry is usually perceived as the task of just copying and pasting information, but much of the important skills required for the job are almost imperceptible. The teams involved with specific projects must have a familiarity with all the relevant terminology and the background of the products. Precision, efficiency and attention to detail are necessary skills in data entry, as well as accuracy and a good typing speed.
Due to the multiple aspects of data entry, it is not always possible to find a team in-house capable of covering all the tasks appropriately. Between the experience and the skills demanded to achieve your company's data entry requirements, sometimes it is easier to outsource the talent needed. KPI Connect, an award winning full-featured contact center, is here to offer a solution.
By outsourcing your data entry to KPI Connect, your company will be able to achieve outstanding productivity thanks to a trained data entry team. At the same time, your company can take advantage of the time released to concentrate the in-house resources in core business ventures and goals.
Still not convinced? Here are some of the benefits of outsourcing your data entry.
Costs

Finding and acquiring skilled resources, implies that your company should dedicate a lot of organizational infrastructure and funds in order to put together an efficient team. To execute a similar project on a contractual basis with KPI Connect means that there is no need to change the organizational infrastructure of the company, and that the funds invested are going to be less significant than those spent with an in-house team. KPI Connect will help your company save time and money, while providing high quality services with the best professionals.
Management
Data entry entails a high amount of security and diligence. Strict processes should be followed to ensure high levels of exactitude without losing information. KPI Connect has security protocols embedded in each workflow in order to offer customized business process management for your company. Since 1994, KPI Connect Ltd has been the vendor of choice for companies looking to outsource their data entry jobs. One of the driving factors for this is the reliable process management that the company provides.
Flexibility

It is very likely that your company does not require huge volumes of data to be processed constantly. The volumes of it fluctuate from day to day, and there may be times when there is little data to be processed. In that situation, hiring and retaining staff for data entry tasks could be expensive and impractical. KPI Connect offers the opportunity of creating bigger or smaller teams depending on the current needs of your company, no strings attached.
Contact us
For more information and details of how we can help you, do not hesitate, contact us today. 1-877-828-5057