Pharmacies handle a great deal of sensitive, personal information. Not only do they fill people's medication, they are also privy to knowledge of people's ailments. Also, they have all of their client's medical, insurance, personal information, and more. Most people see pharmacies as one of the most trusted community businesses. The pharmacy is meant to help people when they are in need of minor or life saving medications. We trust our pharmacists.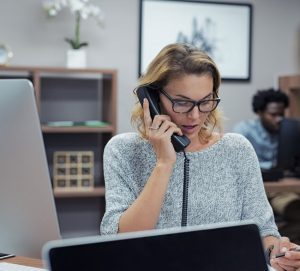 'Outsourcing customer service calls is scary for many pharmacy owners. However, it can benefit the business in many ways and remain secure and confidential.
Pharmacy Hold Times
As a customer, calling your pharmacy is frustrating. You can face long hold times or unanswered calls. In turn, your clients have a poor experience. If your customer is calling for important medication or health matters, they do not want to wait. They should not have to wait.
High call volumes or after-hour calls make businesses miss calls every day. A missed call means a missed business opportunity and missed customer interaction. A beneficial aspect of outsourcing customer service calls is that they help with answering calls during busy periods or after hours. Pharmacy employees will have less work and customers are happy knowing they can fill their prescriptions quickly.
Often, pharmacists have assistants and clerks answering phones. Customers do not interact with their pharmacists most of the time. Call center agents have training to handle customer service calls in an efficient manner. Hence, agents are able to solve customer problems and answer their questions accurately. Moreover, agents excel with customer satisfaction.
Customer Satisfaction
Agent ensure that customers feel positive after a call. Clients are far less likely to provide negative customer service feedback and reviews.
Lots of pharmacies have only a handful of employees to answer calls. However, they often have to perform other job duties, as well. Answering calls takes them away from their other work and burdens them with a heavy workload.
Stressed out employees are not able to provide the same level of service to a customer if they have multiple tasks they need to do at once. They become distracted and make mistakes, which one doesn't want in a pharmacy. You're likely to start seeing a higher employee turnover rate, as well. In this scenario, everyone loses.
Outsourcing your pharmacy customer service calls to a call center can ease their workload and provide your employees with a better working environment with less stress.
Cutting Costs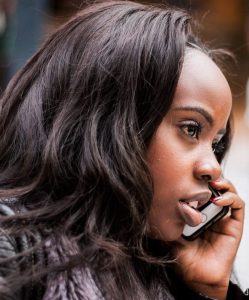 If your pharmacy has experienced lots of high call volume, you've likely started thinking about hiring more employees to answer the calls. But, when exploring this idea, it doesn't take long to learn that there are tons of extra costs and equipment needed.
Many pharmacies don't have room to expand and include a call-center or office in which several people can answer calls. But, outsourcing the calls to an already established call center can offset these costs. You won't pay to install extra equipment, phones, furnishings or office supplies. Instead, the call center already has them and you're paying for their associates' work and training, rather than the equipment they use.
There is a stigma that surrounds outsourcing. Many people believe that it takes jobs from other employees. The reality instead is that outsourcing creates jobs and will improve both employee and customer satisfaction. So, if you've ever considered outsourcing your pharmacy's customer service calls, contact KPI Connect to see how they can help your pharmacy run more smoothly and help more people with their needs.